Bio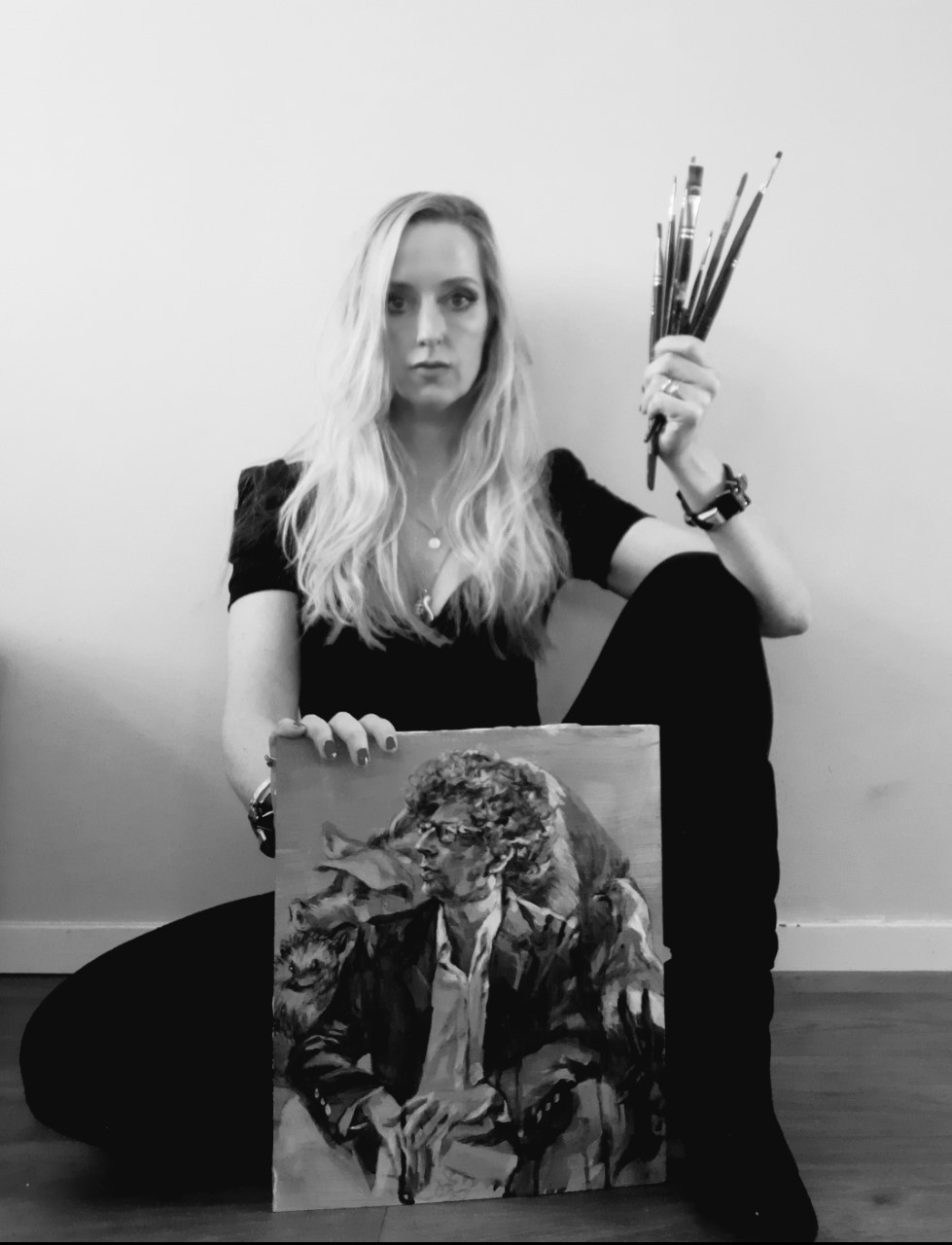 Elisa Pesapane (1979) graduated at the Royal Academy of Art (KABK) in the Hague and studied Italian Language and Culture at Leiden University.
Her monumental pencil drawings and oil paintings are 'tragicomedies written with images instead of words' in which underneath the surface there are always more stories ready to pop up. Human stories, about birth and expectation, joy, exaltation, shame, failure, death and despair.
The theatre of life and its inhabitants are depicted with an expressive force that reveals her background as a literary illustrator & portraitist.
Over the years Elisa Pesapane has collaborated with authors, archeologists, arthistorians and journalists for various projects.
Her work is part of museal, corporate and private art collections in The Netherlands, Belgium, Italy, Austria & U.S.A. and she has worked with a wide range of companies and cultural instutions, such as: MatchBoox, Dutch National Museum of Antiquities (RMO), Louis Couperus Museum, het Literatuurmuseum (Literary Museum The Hague), Meermanno Museum, the Netherlands comprehensive cancer organisation, Amsterdam Fashion Week, World Fashion Centre Amsterdam, Sanquin, De VISHAL, Teylers Museum, Omroep Max, YES Telecom, Elegance magazine, Shell Global Solutions and many others.